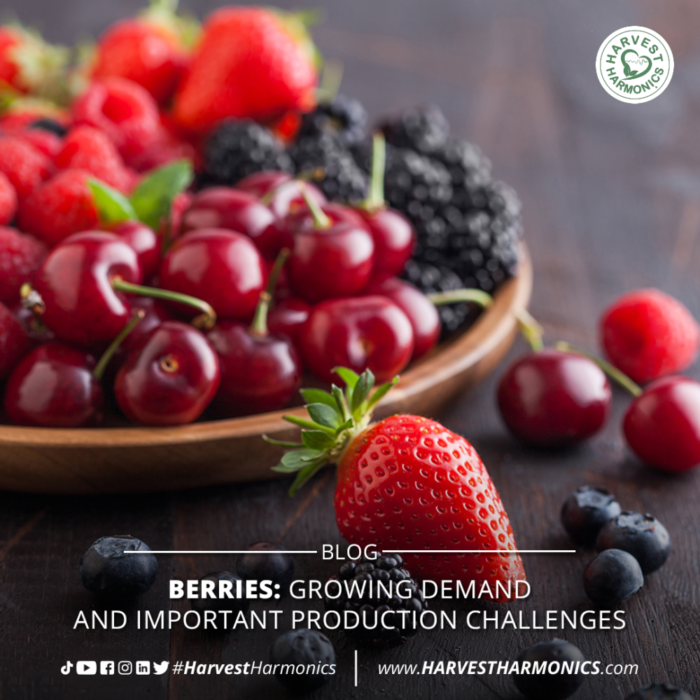 The growing interest in berries in the U.S.A. and Europe has prompted the global agricultural industry to implement innovative technology and developments. The growing berry demand has increased commercialization and competition among berry producers. These farmers already face tough and important challenges, including higher costs, reduced labor availability, water use restrictions, increased pest outbreaks of Spotted Wing Drosophila (SWD), crop damage from pests, and more. Another challenge for berry producers is retaining consumer demand and remaining a stable supplier. Some of these challenges are mentioned in the report, "Five Berry Important Topics" which was written by Cindy Van-Rijswick, a Senior Specialist in Fresh Produce at Rabobank. The document was published by the Food and Agroindustry Research (FAR) department of Rabobank. However, the answers to these problems for berry producers are not simple. This blog will focus on five major problems for berry producers that were proposed in the latest version of the Global Berry Congress (GBC).
Increasing Demand
There has been an increase in the growth of the worldwide berry market and consumer demand. Farmers are expecting an especially significant increase in the global demand for the blueberry market. Berry farmers will need to increase the overall acreage devoted to berry crops or more farms must become berry producers to meet this new demand. However, these increases in berry demand vary based on location and per capita consumption levels of that country. This occurs even in regions that are considered mature markets, such as the European Union (E.U.). In the case of Asia, berry consumption is just beginning. However, there are five factors that will drive greater consumption of berries including greater availability, better quality, improved berry consistency, increased health awareness, and continued preference for convenience and affordability.
Higher Volume, Lower Prices
In recent years, an analyst named Cindy Van-Rijswick explained that both the E.U. and the U.S.A. are receiving a larger volume of blueberries. The increased quantity of berries being imported has affected the stability of berry prices. In Europe, berry prices stabilize between September and March. In the United States, berry prices stabilize between June-August and between October-March. Morocco, Mexico, and Peru are three more berry-producing countries that are also having a significant impact on the supply and pricing of blueberries.
In the coming years, Van-Rijswick foresees a growth in the global supply of blueberries and a decline in prices. This analyst indicated in her report that this is because "investments in blueberry plantations have not yet ended and recent plantations have not reached their full production capacity" (Van-Rijswick, 2022). In this scenario, Van-Rijswick identifies three advantages. Lower berry prices will promote the consumer consumption of berries. More availability of berries will translate into greater consumer access, larger berry containers, and lower prices. For example, the U.S.A. and Germany accept the arrival of low-cost and large clamshells of blueberries from Chile during supply peaks. Another advantage is that the larger clamshells can help reduce the use of plastic.
Plastic Packaging and Replacement Possibilities
One of the most debated topics in the berry industry is the use of plastic clamshells or containers. This is a complex issue considering that Spain and France have banned the packaging of fresh produce in plastic containers (in consumer format). Cindy Van-Rijswick stated that although delicate products such as berries are excluded, it is not ruled out that other countries will implement more intensive anti-plastic standards.
However, Van-Rijswick pointed out that in the case of berries, it is not so easy to do without plastic or to replace this material. "Alternatives such as cardboard packaging still have several disadvantages compared to plastic packaging" (Van-Rijswick, 2022). The disadvantages of using alternative packaging materials for berries are related to convenience, shelf life, food safety, visibility, durability, and costs. However, Van-Rijswick pointed out that there are berry companies that are looking for options to recycle and reduce plastic. Some producers even send blueberries in bulk (for example, an individual box of 3 kilograms) that is then packed at the destination according to the customer's specifications. Regardless of the change, this would likely lead to higher costs.
Challenges For Production
In addition to the challenges discussed earlier, there are several other variables that make berry production and distribution more expensive including energy, labor, and transportation costs, berry damage from pests, and the price of fertilizers, agrichemicals, and other farm inputs. However, Van-
Rijswick pointed out that in the case of labor, what worries her the most is the low availability of workers and the high price of labor. To deal with this problem, she explained that companies resort to different options. For example, some producers switch to more premium cultivars for better quality and higher yields. Other producers have increased the acreage of blueberry cultivars that can be harvested mechanically by marketing this fruit in the frozen industry. Some producers have even partnered with inventors of new berry harvesting robots.
In the case of strawberries in Europe, farmers "are moving more and more towards greenhouse-covered production systems to increase labor productivity" (Van-Rijswick, 2022). In North America, we also see this trend as there has been "an increase in investments in the production of strawberries in controlled environments such as greenhouses" (Van-Rijswick, 2022). The goals for this transition are diverse and include preventing crop damage, increasing labor productivity, and increasing local production. In strawberries, the analyst specifies that "locality is a trend, but it has a cost" (Van-Rijswick, 2022).
However, Cindy Van-Rijswick warned that "the various cost increases will result in lower margins for growers or higher retail prices for berries" (Van-Rijswick, 2022). Will rising prices affect consumption? The analyst pointed out that at the recent Global Berry Congress, there were very conflicting opinions. Some believe that rising prices would lower berry consumption and lead the consumer to opt for lower cost fruits such as apples, oranges, bananas, etc. Others believe that the taste and healthy attributes of berries will keep consumption rising, despite price increases.
Focus On Quality
The analyst mentioned that there is a consensus in the industry that the quality and consistency of the berries is the most important factor. For many berry producers that are faced with the challenges mentioned above, the solution is to maintain quality. However, the understanding of berry quality among consumers is low. A survey carried out by Normec Foodcare on the consumer perception of blueberry quality indicated that in the Netherlands, approximately 1 in 3 buyers are satisfied with the taste of their berries. In Germany, 1 in 5 buyers are satisfied with the taste of their berries. The analyst states that "even if inconsistent quality has not prevented consumers from eating more and more berries, there is still a world of opportunities for the berry market, as long as the quality and availability are adequate" (Van-Rijswick, 2022).
Solutions
As we discussed earlier, the growing interest in berries in the U.S.A. and Europe has prompted the global agricultural industry to implement innovative technology and developments. The most important new agricultural technology that can help all farmers, especially the berry industry, is the Kyminasi Plant Booster (KPB). The KPB technology can help farmers achieve increased yields, better crop quality, greater vigor, increased disease resistance, and more nutrient-dense food while improving the environment. KPB is an easy-to-install, ready-to-go, set of advanced custom micro transmitters that utilize greater than 3,000 low-frequency radio waves that are attached to an irrigation system. Kyminasi Plant Booster is activated when water first flows past it. KPB is custom-sized for each farm and designed to work with all crops planted in soil. No power system or maintenance is required. This KPB irrigation device uses an advanced signaling system to boost photosynthesis and crop yields in plants. KPB works on all sizes of farms and we now even offer a home garden version.
Over 20 years of biophysics research has led to this breakthrough in improving plant health and increasing crop yields. Biophysics is the science of using the laws of physics to enhance biological function. Our researchers have studied plants' natural processes such as root growth, nutrient and water absorption, photosynthesis, and more. The result is the most advanced crop booster technology in agriculture! Our device attaches to a farmer's irrigation system and uses frequencies in water to amplify  plants' natural processes. Even animals fed with forage or fodder that has been treated with KPB have increased nutrient density and produce more yields, better quality, and more nutrient-dense milk, meat, and eggs.
Harvest Harmonics' goal is to help farmers around the world grow healthier and better quality crops at lower costs. We help farmers achieve higher yields without harming the environment by rejuvenating the earth's ecology and organic life through advanced new technology.
Source: Rabobank report
Press Room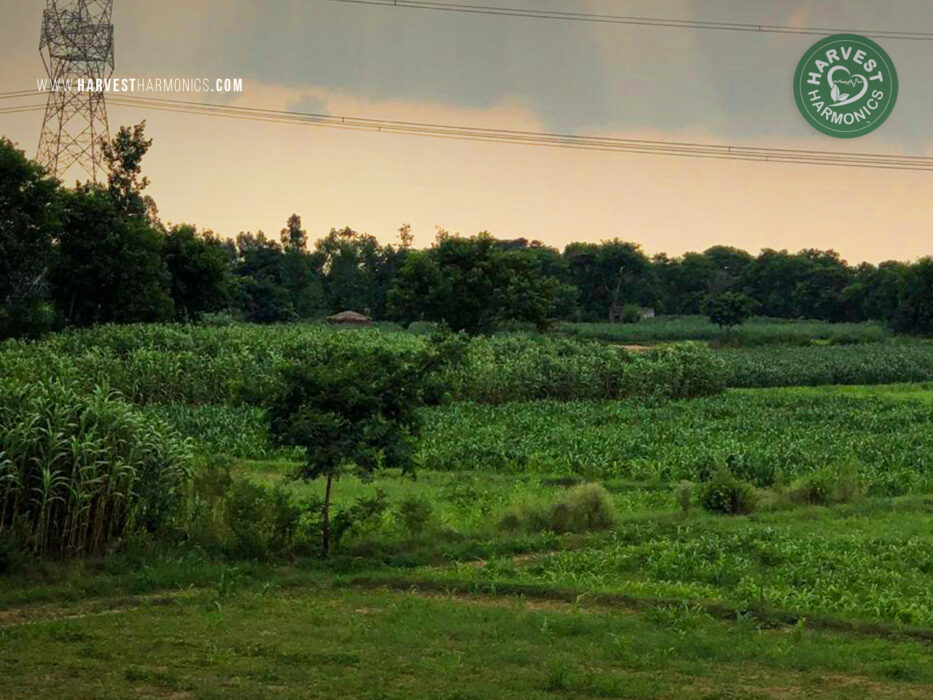 Harvest HarmonicsTM New Biophysics Agricultural Technology For Farmers In India The Agricultural Biophysics technology, 20…
1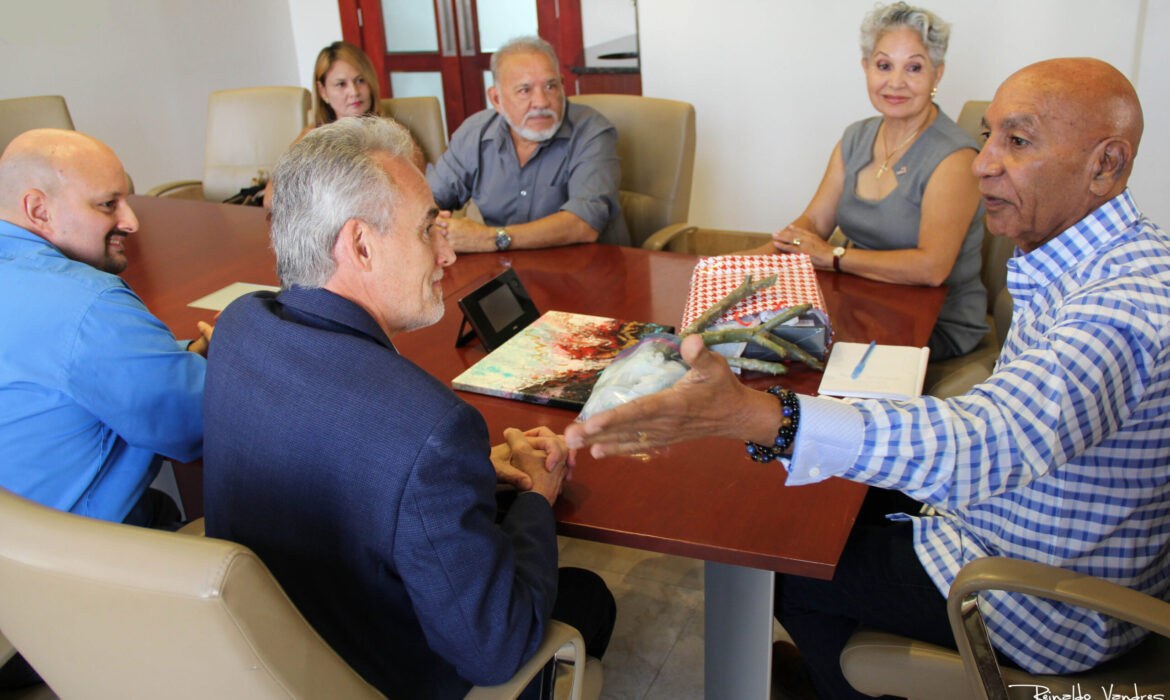 After hurricanes Maria and Irma, Puertorrican farmers are yet to receive the needed aid to recover. Organic Earth Tech…
0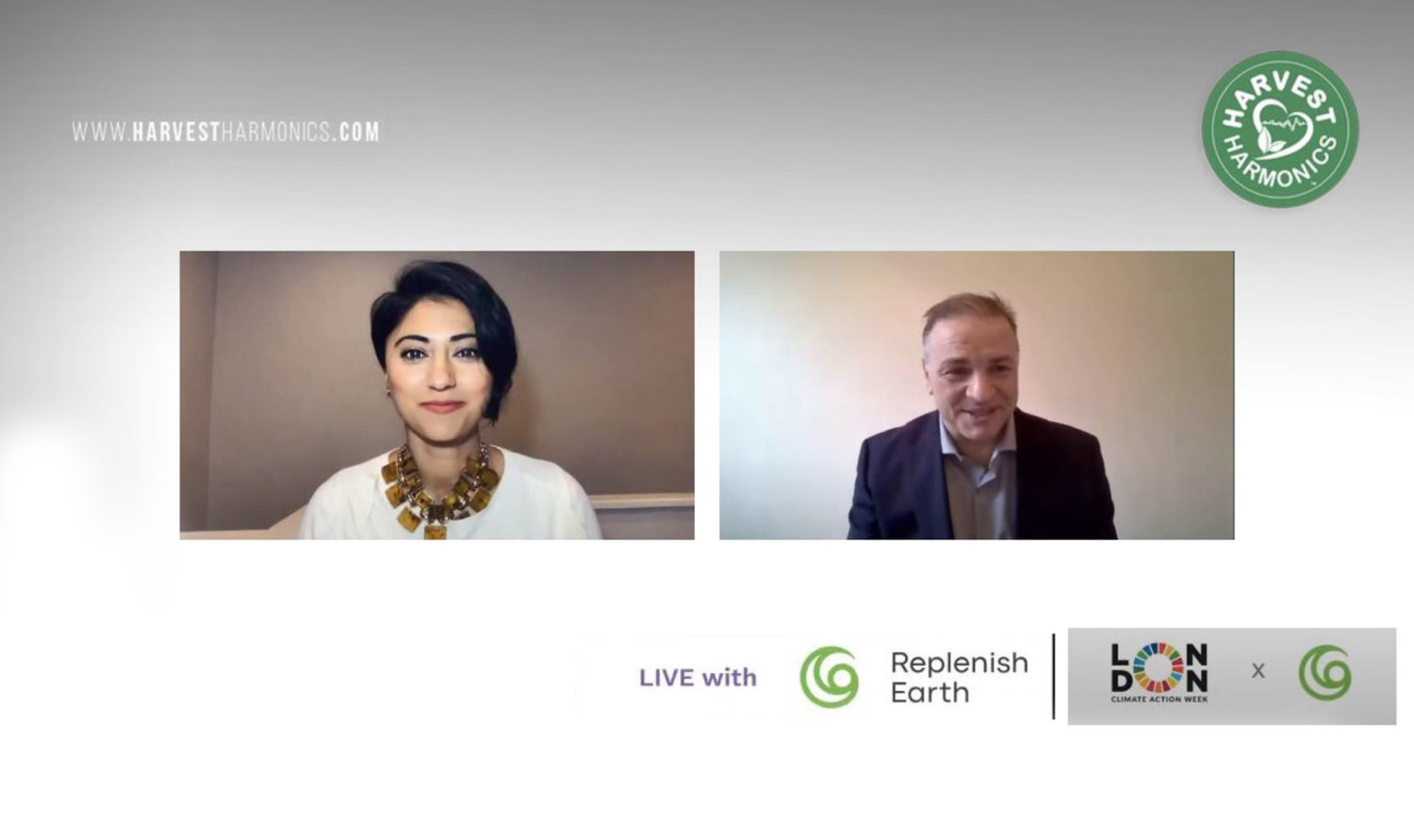 CEO Harvest Harmonics Frank Arlia speaking at Replenish. Earth interview by Tia Kansara – London Climate Action Week. How…
0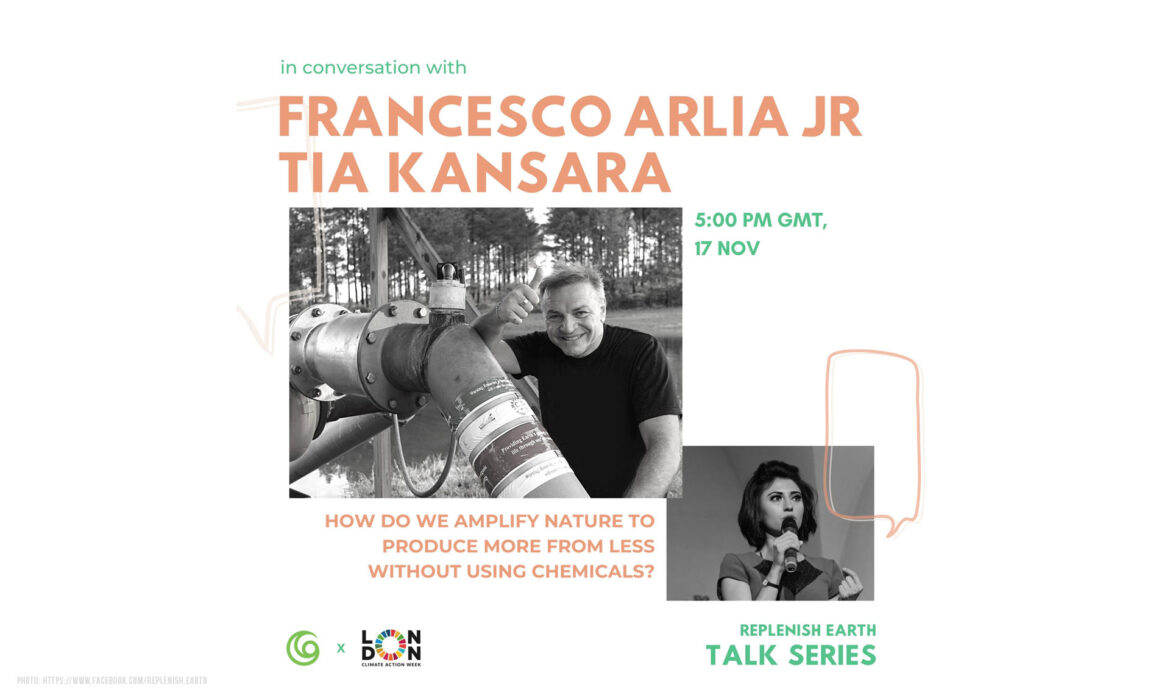 Replenish Earth and the environmental RE Talk Series event that reunited the top thinkers in the world Harvest Harmonics…
1
---
Related Posts