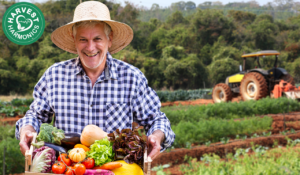 Evaluating Current Practices
Farming practices have a significant impact on the environment, and as climate change continues to affect our planet, it is important to evaluate our current farming practices to transition to more sustainable practices. Sustainable farming practices are essential to reduce the negative impact of agriculture on the environment and ensure long-term food security.
Evaluating current farming practices is the first step towards transitioning to sustainable farming practices. It involves assessing the use of fertilizers, pesticides, water, and energy, as well as the impact on soil health and biodiversity. Here are some steps to evaluate current farming practices:
Soil Health
Soil health assessment: Soil is the foundation of farming, and healthy soil is essential for sustainable agriculture. The first step towards evaluating current farming practices is to assess the soil health. This can be done by conducting soil tests to determine the nutrient content, pH, and organic matter levels. By analyzing the soil, farmers can identify the deficiencies and make appropriate changes to their farming practices.
Fertilizers
Assessing fertilizer use: Fertilizers are essential for plant growth, but their overuse can lead to nutrient pollution, which is harmful to the environment. Farmers should assess the amount and type of fertilizers they use to ensure that they are not over-applying or applying the wrong type of fertilizer. By using organic fertilizers or adopting conservation practices such as cover cropping, farmers can reduce their reliance on synthetic fertilizers.
Pesticides
Pesticide use assessment: Pesticides are used to control pests and diseases in crops, but their overuse can lead to environmental and health problems. Farmers should assess their pesticide use to ensure that they are using them appropriately and safely. Integrated Pest Management (IPM) practices can help reduce pesticide use by using a combination of methods such as crop rotation, pest-resistant crops, and biological control and Crop Booster.
Water use assessment
Water use assessment: Agriculture accounts for a significant portion of global water use, and as water becomes increasingly scarce, it is essential to assess the amount of water used in farming. Farmers should evaluate their water use and identify ways to conserve water, such as by using efficient irrigation systems or planting drought-resistant crops.
Energy use assessment
Energy use assessment: Agriculture also accounts for a significant amount of energy use, which contributes to greenhouse gas emissions. Farmers should assess their energy use and identify ways to reduce energy consumption, such as by using renewable energy sources or implementing energy-efficient practices.
Biodiversity assessment
Biodiversity assessment: Farming practices can have a significant impact on biodiversity, and farmers should assess the impact of their farming practices on the environment. By adopting practices such as crop rotation, cover cropping, and conservation tillage, farmers can improve biodiversity on their farms.
Crop Booster™
Crop Booster powered by Kymanasi Plant is a valuable tool that can aid in evaluating current farming practices in various areas. This technology has shown a significant positive impact on soil health and can help reduce the usage of fertilizers, pesticides, and water required to produce healthy crops.
Moreover, it does not require additional energy and is not harmful to livestock. By incorporating Crop Booster into their farming practices, farmers can transition from conventional chemical-based farming to more sustainable agricultural practices.
Conclusion
In conclusion, evaluating current farming practices is essential to transition towards more sustainable farming practices. By assessing soil health, fertilizer and pesticide use, water and energy use, and the impact on biodiversity, farmers can identify areas for improvement and implement more sustainable practices.
To guarantee long-term food security and minimize the adverse environmental effects of agriculture, it is crucial to adopt sustainable farming practices. In this regard, Crop Booster serves as an indispensable tool for enhancing the sustainability of your farm.
---