Improved Disease Resistance and Reduction of Insects on Mixed Plants in the USA
Date: August 2017 (summer)
Place: Florida, USA
Details: Harvest Harmonics created a time-lapse experiment on plants grown side by side using an indoor LED lighting system. We used a mixture of organic soil and loam soil for the medium and planted wheatgrass, cucumbers, and periwinkle flowers from seeds. We planted about 10 seeds per variety per planter. The control plants were compared to plants that were treated with Kyminasi Plant Booster (KPB) technology. Hurricane Irma forced us to evacuate and leave the experiment unattended for five days. During this time, we were unable to water or care for the plants.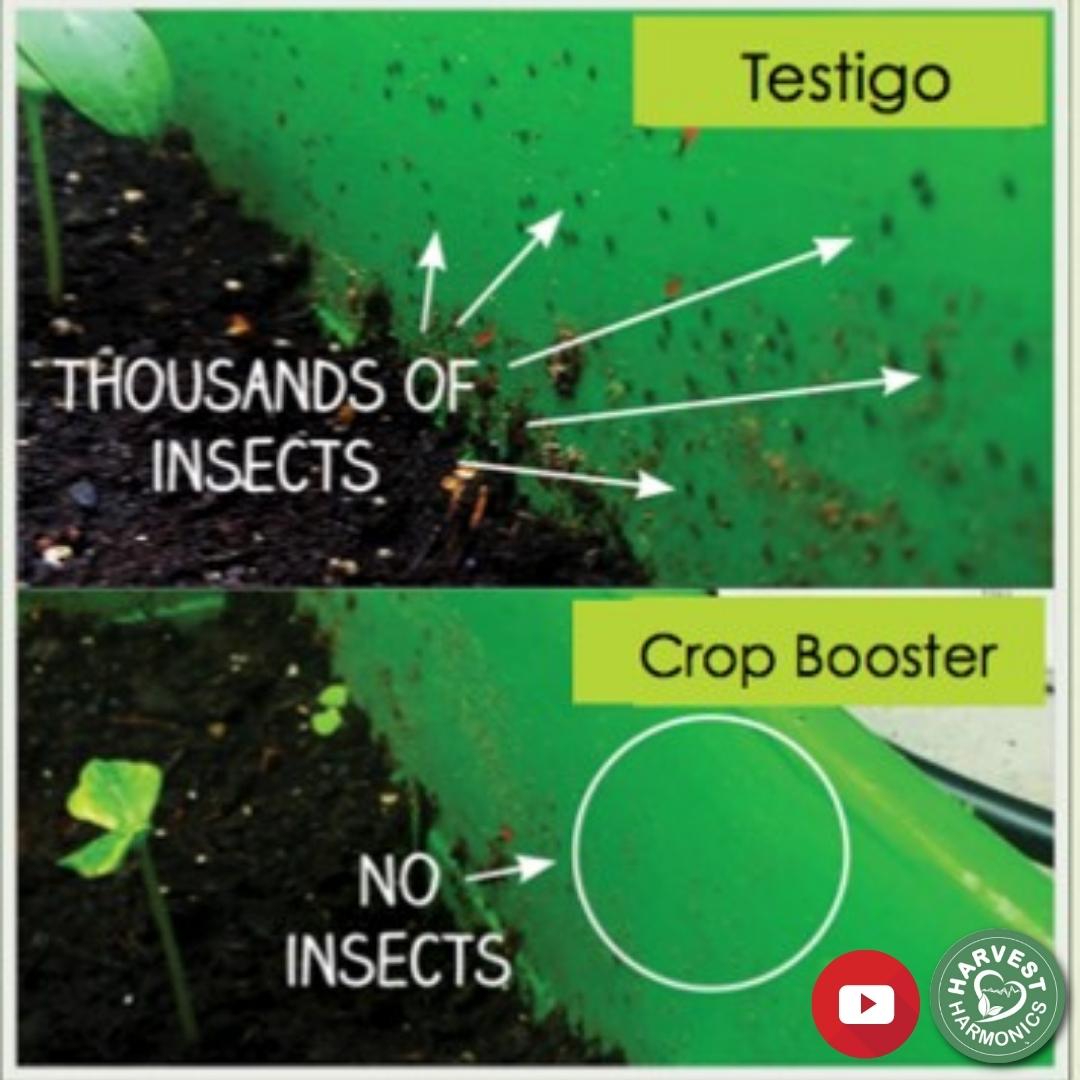 Results
Upon returning to the office, we checked the planters and noticed that the control planter was completely infested with thousands of insects that were on the plants, in the growing medium, and around the inner walls of the planter. The Kyminasi Plant Booster planter was practically free of insects, despite being right next to the other planter. As you can see, KPB technology improves plant disease resistance.
Questions? Schedule your free Zoom appointment.