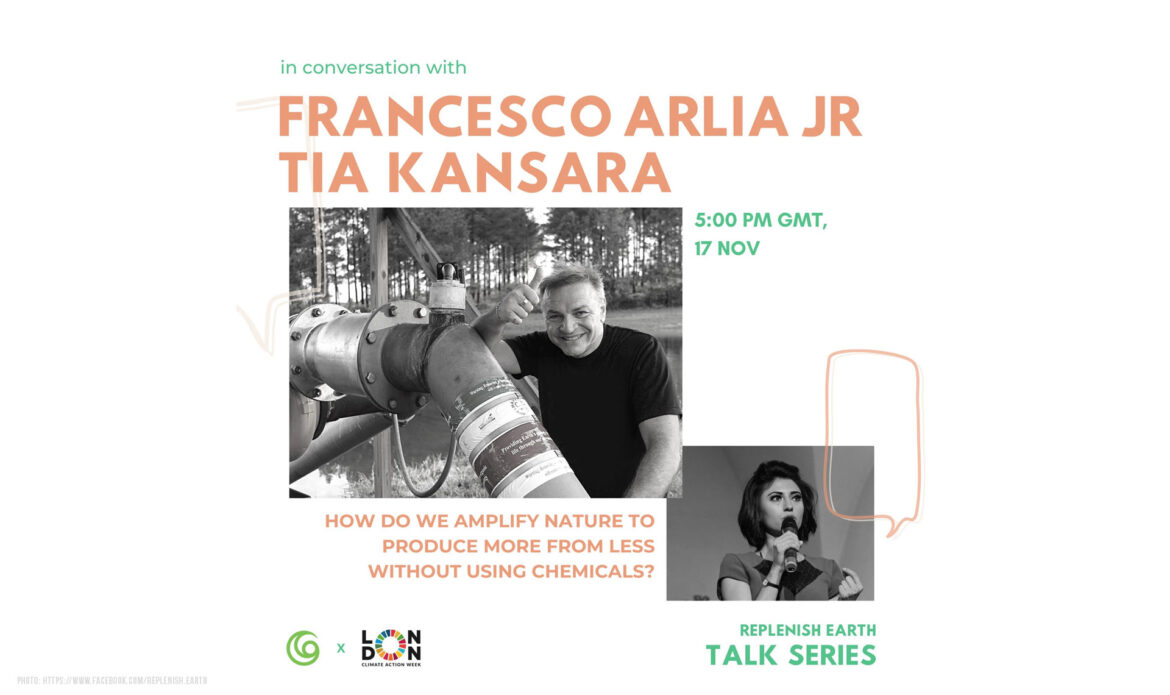 Replenish Earth and the environmental RE Talk Series event that reunited the top thinkers in the world
Harvest Harmonics and Replenish Earth recently collaborated on a recent interview, where Replenish Earth's core values of environmental protection were met and complimented by Harvest Harmonics' mission to naturally improve farms all over the world using their state-of-the-art Kyminasi Plant Booster Technology.
Replenish Earth is a company which advises businesses and governments on how to better their carbon footprint on the environment with a "net positive impact," which benefits all involved. In a recent collaboration with Harvest Harmonics, Tia Kansara interviewed Harvest Harmonics' CEO Frank Arlia for London's Climate Action Week, covering topics ranging from how to reach the public about the importance of organic food, to popular misconceptions in farming.
Kyminasi Plant Booster Technology embraces the frequencies naturally found within the earth and used as a means of harmonic communication between plants and different elements to grow naturally of the highest quality. Harvest Harmonics discussed the use of this technology and how it is helping them assist farmers all around the world grow and see impactful results on their farms and produce.
Much like the philosophy embodied by Harvest Harmonics, Replenish Earth is based on the harmonic living with nature, emphasized through Tia Kansara's consultation of other businesses and governments, as well as highlighted in her book "Replenish," a guide and deep dive into sustainable changes and the implementation of ethical practices for the environment into businesses, governments and so forth.
Similarly to the focus of Harvest Harmonics' Plant Booster Technology and outlook as a company, Harvard University Postdoctoral Fellow Tim Rademacher was also interviewed by Replenish Earth, speaking about his work as a researcher of harmonic living between trees, and how there are prevalent communication lines held between them and the earth that sustain their levels of living and existence in the environment. Discussed in his interview with Replenish Earth, Rademacher's work is supported through years of research and his studies are aligned with growing companies using philosophies and practices of the same caliber such as Harvest Harmonics.
The eventful week of interviews with Replenish Earth is described on its website as an event focusing on "bringing together world leading array of climate professionals and communities." Replenish Earth is an environmentally focused company that advises businesses and governments on how to better their carbon footprint on the environment with a "net positive impact" which benefits all involved, and the inclusion of Harvest Harmonics in their RE Talk Series for London Climate Action Week highlighted how the company is actively working to help the farming industry and improve the food we grow using their Kyminasi Plant Booster Technology.
---
Related Posts